Nacksgen REV Head and Neck Restraint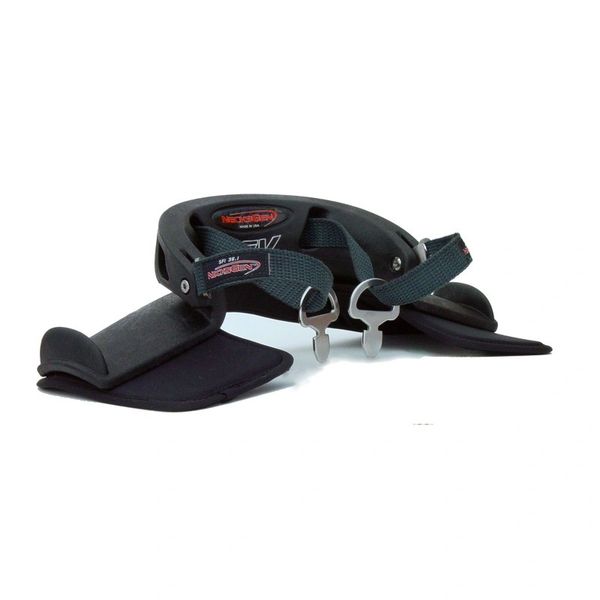 Nacksgen REV Head and Neck Restraint
Description
The NecksGen REV Restraint features a unique strapless/yokeless design that offers increased comfort and ease of use over many competing head and neck restraints currently on the market. SFI 38.1 certified, the REV is features a lightweight, carbon-composite structure that is designed to be used together with the vehicle's racing-harness system to help prevent head and neck injuries in frontal or side impacts. The dual-zone, patent-pending tether system is tensionless for maximum comfort and allows for a full range of head motion. The REV sits only on the shoulders, helping to reduce collar-bone discomfort and further decrease device weight.
Note:
Small device is only compatible with 2" shoulder harness. Medium size can be purchased for either 2" or 3" harnesses (see options).
Technical Information
| | |
| --- | --- |
| Rating: | SFI 38.1 |
| Part Number: | NEKNG20 |
| Manufacturer: | NG2 |
Sizing


Sizing the REV is simple when using this chart. Fitment is based on personal preference, and sizing isn't necessarily limited to the measurements shown. If your neck is wider than the inside diameter of the device shown, the device will function properly, but some comfort will be sacrificed. If you are on the edge between a medium and a large but have narrow shoulders, go with the medium.